TMNT: Shredder's Revenge Combos More Than a Million Copies Sold
We are excited to announce that more than 1 million copies of Teenage Mutant Ninja Turtles: Shredder's Revenge have been sold after one week, as fans celebrate the long-awaited return of classic TMNT beat-em-up action.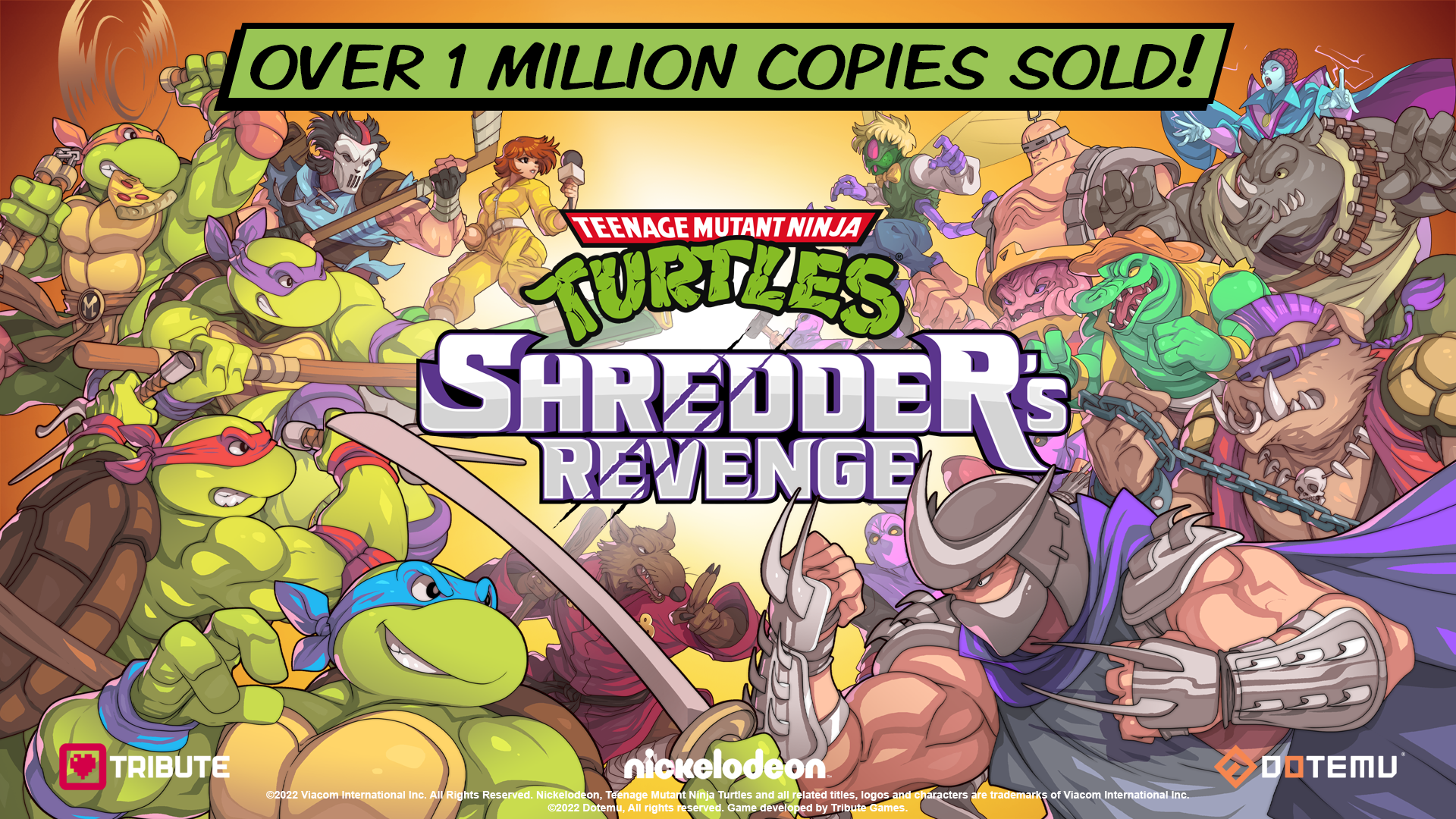 A shell-kicking return to the classic TMNT universe as depicted in the 1987 cartoon, Teenage Mutant Ninja Turtles: Shredder's Revenge finds the Turtles racing to foil the menacing Shredder's latest scheme. The heroes in a half shell battle the infamous villain's forces throughout an adventure recalling TMNT's most memorable locales and moments, racing to stop Shredder's plan before he plunges the world into chaos.
Players and critics alike have found the return of Leonardo, Michelangelo, Raphael and Donatello to be totally tubular, dude, with Manhattan's gnarliest heroes bringing their own unique abilities and moves into a modernized revitalization of their signature agile style of combat.